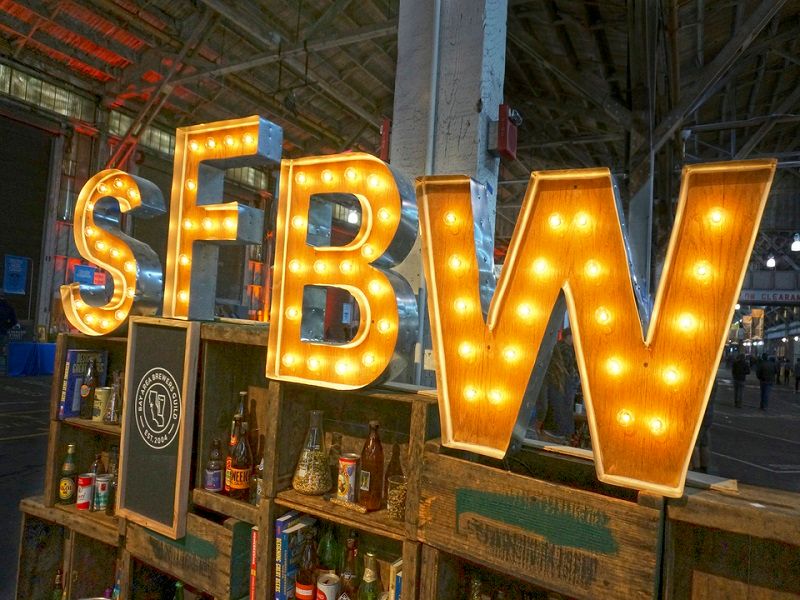 Another San Francisco Beer Week is right around the corner, which means residents of the Bay Area and those traveling here from far and wide are about to embark on a 10-day bender featuring some of the best beer in the world. It would be hard to argue that Northern California isn't one of the world's most iconic, influential beer scenes, and SF Beer Week is a celebration of community, collaboration, and craft beer independence across the greater Bay Area.
Every year, the event kicks off Friday evening with the Opening Gala. When distilled to its most basic form, it's a 4+ hour marathon of drinking every beer the region has to offer. Here are 5 reasons that this event is easily one of the best nights of the year for any beer lover: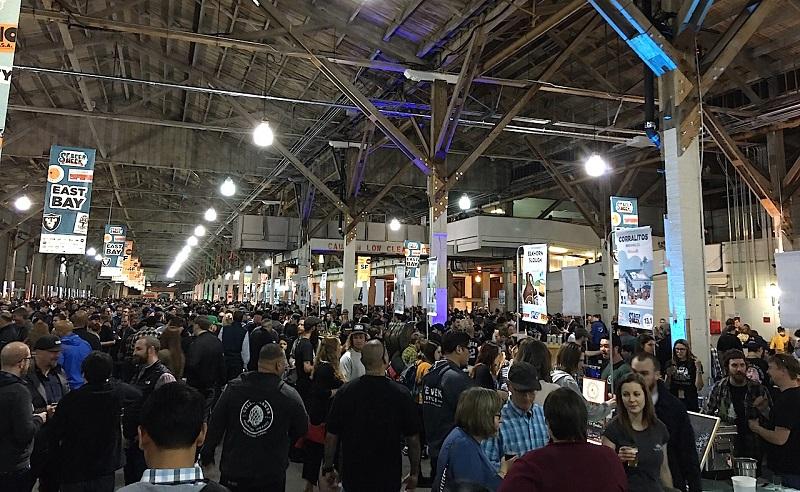 1. It's as San Francisco as it gets
To paint the appropriate picture, the Opening Gala is basically an all-you-can drink showcase of 120+ Bay Area breweries that are all pouring their best stuff across Pier 35, right beneath the skyline on the Embarcadero. There's no better location in the area to sample suds from beer geek-beloved breweries like Cellarmaker and The Rare Barrel. Pair that with the food trucks and the salty scent of the Bay, and there isn't another beer event that has quit the same San Francisco touch.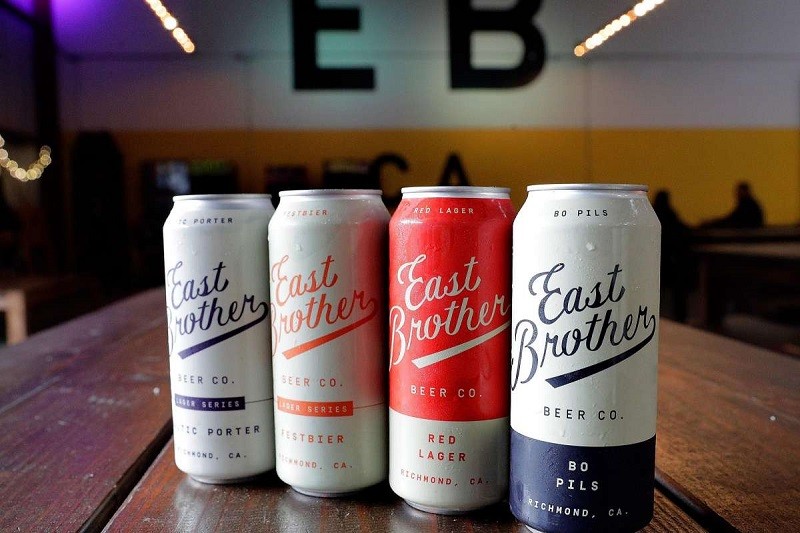 2. You can taste all the trends
Sour beers? Yup. Pastry stouts? Check. Hard seltzer? Umm…yeah, even that!
The Opening Gala and SF Beer Week as a whole is a hotbed of beer releases. Keep an eye out for Fogbelt's Promised Land Pastry Stout and Cellarmaker's Barrel-Aged Vastness of Space at the 2020 Gala, but know that classic styles will be well-represented too. East Brother Beer Co. will be releasing their Bo Pils for the lager lovers, and since this is California, you can expect plenty of IPAs as well, everything from Heretic's Evil3 Triple IPA to Humble Sea's Waves Are Tight.
For the full list of beers being released at the Gala and throughout Beer Week, click here.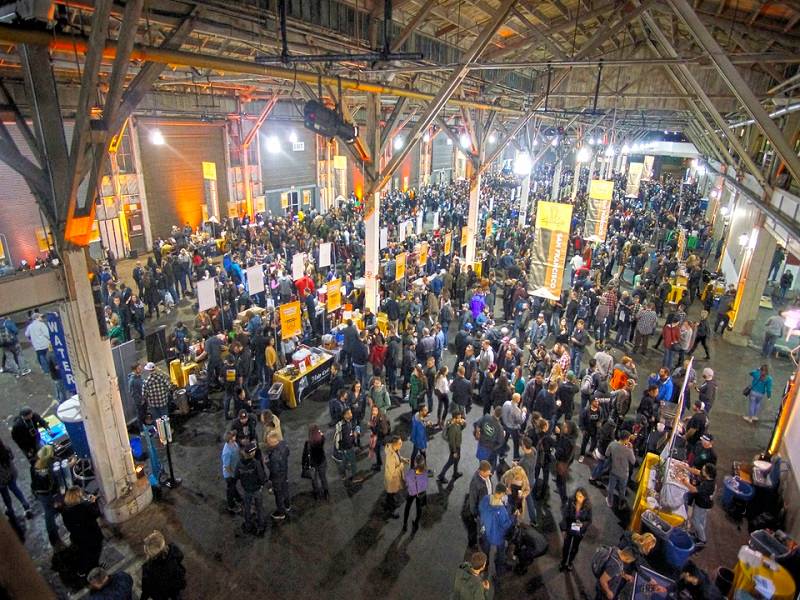 3. It's extremely well-organized
We've all been to beer festivals that are a complete disaster before: Unmanageable lines, poor layout, and where beer runs out well before the event is over. The SF Beer Week Opening Gala is not one of those events.
Layout and pacing are two of the strengths that make this event a winner year-after-year. The Bay Area is a big place. That's why the gala map is divided up into 5 sections: San Francisco, East Bay, Silicon Valley (includes San Jose), North Bay, and Coast (Monterey/Santa Cruz). Map out your night ahead of time to make the most of the evening.
Also, know that keg tapping is staggered. Many of the heavier barrel-aged beers for example don't start pouring until halfway through the event at 8pm, so there's always something new to try regardless of what point in the evening it is.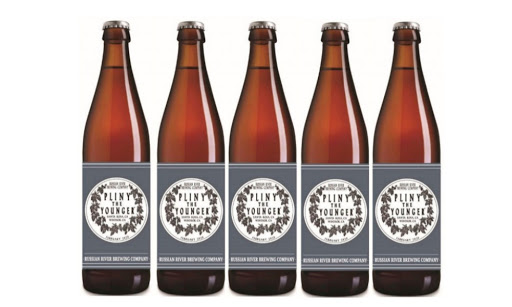 4. Pliny The Younger
The released-once-a-year cult favorite brew from Santa Rosa's Russian River Brewing is always available at the Gala. Avoid the lines at the brewery the next day and get a sample of their signature Triple IPA at the event, but don't sit on this one. You can still expect a long-yet-manageable line to get a sampler of this hopped-up West Coast-style 3xIPA, so the earlier you pay a visit to Russian River's booth, the better shot you'll have at trying it. It will run out eventually!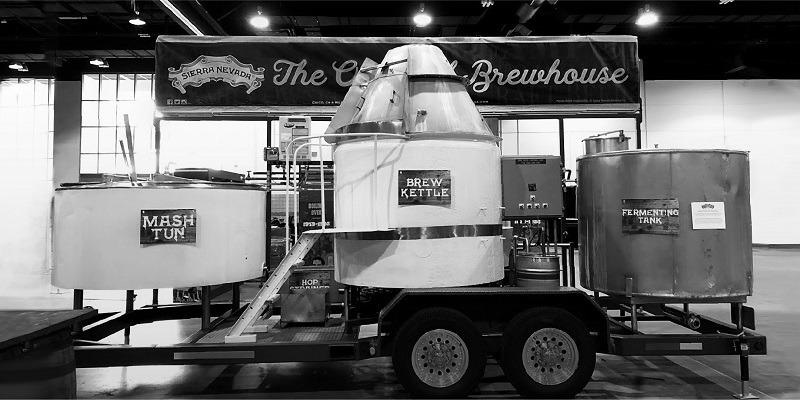 5. There's always something new
Every year, the Opening Gala has at least one unique twist. This year, Ken Grossman will be bringing his original Sierra Nevada brewhouse from 40 years ago to the party! Make sure to swing by for a taste of history from the guy that started the hop craze back in the 80's.
The 2020 SF Beer Week Opening Gala is Friday, February 7 from 6pm to 10pm at Pier 35 (1454 The Embarcadero, San Francisco, CA 94133). General admission and VIP tickets are still available. You can purchase tickets here.
San Francisco Beer Week is brought to you by the Bay Area Brewers Guild.