An Official SF Beer Week Event!
Monday, February 4th, 2019 | 5pm-7pm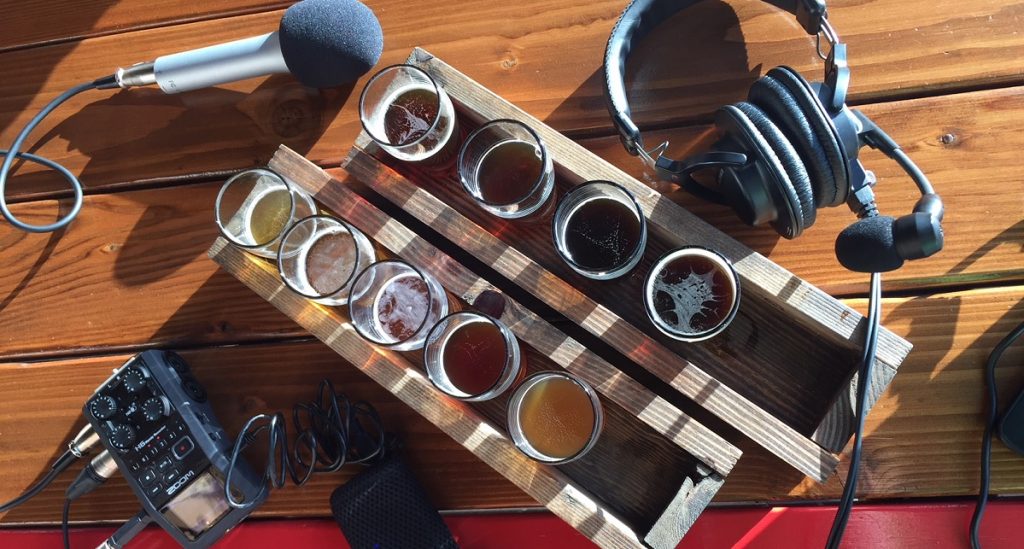 Kim Sturdavant is San Francisco's own beer celebrity. By day, Kim is the Brewmaster at Social Kitchen & Brewery, but in recent years, he has perhaps become best known for inventing one of the newest style crazes to hit the beer world: the Brut IPA.
In this exclusive interview, Kim will be appearing on a special live recording of Pubcast Worldwide with host Chris Luecke, while guiding the audience through a flight of 5 different Brut IPAs. You'll hear the stories behind the creation, name, and evolution of the Brut IPA, while trying some of the best representations of the style along the way.
Must be 21+
Includes:
Flight of five different Brut IPAs (5-oz each)
Live recording of Pubcast Worldwide feat. Kim Sturdavant
Q&A with Kim
---
About Pubcast Worldwide: Run by Chris Luecke, Pubcast Worldwide is the podcast where you get to know interesting people around the world, chatting with them over beers, cocktails, and other libations at the coolest pubs, bars, and breweries on the planet. Past episodes have included interviews with Untappd Co-Founders Tim Mather & Greg Avola, Three Sheets host Zane Lamprey, and brewers spanning from the streets of London to the beaches of Sydney (and everywhere in between).
About The Hoptimist: Eric Schaefer is a Certified Cicerone® and beer lover that does beer education and celebration events around the San Francisco Bay Area. He is an avid homebrewer and organized beer tasting tours through his company SF Adventure Tours for three years. He is a past guest of Pubcast Worldwide and will serve as our MC for the evening.