Podcast: Play in new window | Download
Subscribe: Apple Podcasts | Google Podcasts | Spotify | Stitcher | TuneIn | RSS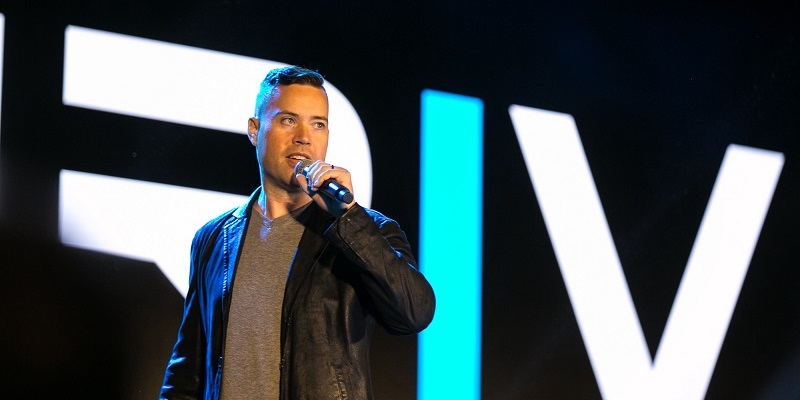 Jordan Harbinger is a Connoisseur of Connection and the host of the top-rated podcast The Jordan Harbinger Show. In his more than decade-long career in podcasting, he's interviewed literally thousands of the world's sharpest individuals in pretty much any industry you can imagine. From legendary musicians like Moby to former Google CEO Eric Schmidt, he's deconstructed the playbooks and best practices of these folks and pretty much everyone in between.
In this episode, Jordan and I met up at Tapsilog Bistro in Campbell, CA right outside of San Jose for some strong Filipino beers and a conversation covering everything from cocktail party social dynamics to practical networking tips found in his free 6 Minute Networking course. Jordan shares plenty of his own stories to demonstrate how his tactics work in practice, as well as a few drinking stories from around the world to keep you entertained.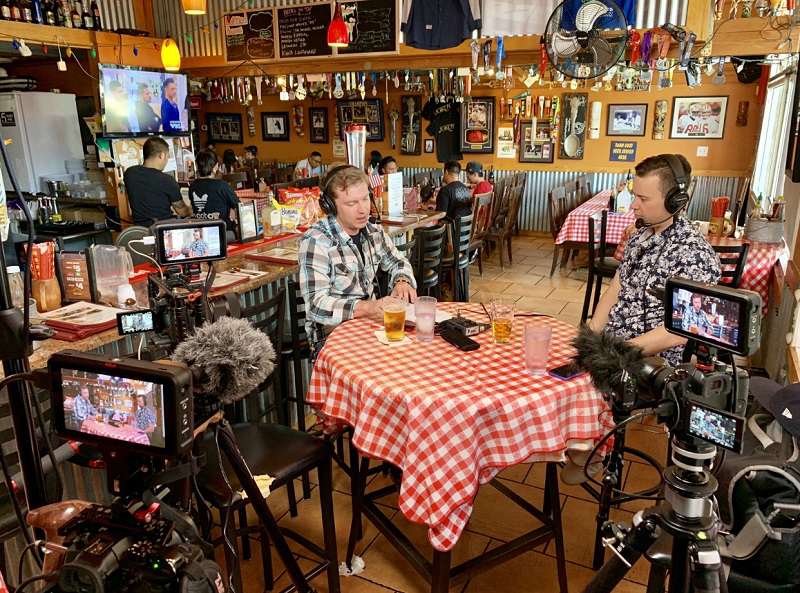 Drinking Destination:
You don't see too many Filipino restaurants in most cities, but when you find one, you should go. Tapsilog Bistro is one of the best in its class.
Located just outside of San Jose, Tapsilog specializes in cuisine from the Philippines of all sorts, including tapsilog (tapas with eggs), lumpia (fried spring rolls), and Ube Ice Cream (ube is a purple yam native to the region…trust us, it's amazing). Maybe most importantly, Tapsilog Owner "Uncle Ed" Sanchez and his team are true practitioners of Filipino hospitality and they'll make you feel right at home with hearty portions and ice-cold San Miguel beer.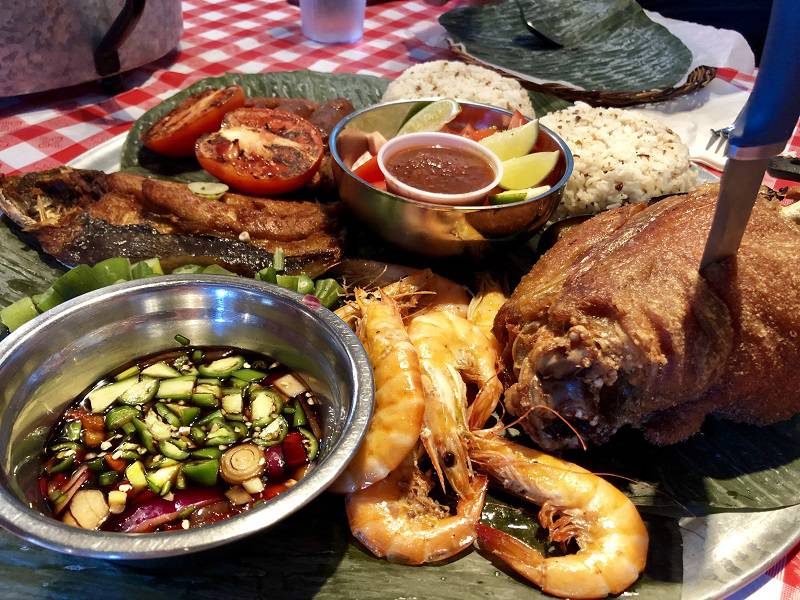 Show Notes:
We kick off the interview with Jordan's journey from law school to building his skillset around social dynamics, as well as some of the mistakes he made along the way. Using the scenario of a cocktail party, Jordan discusses how social dynamics work in practice.
Jordan explains the "Plunging Stone" principle, focused on building rapport using F.E.W. – Facts, Emotions, then Why.
The term networking gets redefined, and Jordan shares a few stories on how building long-term connections with others have created opportunities for him and other people in his life over time.
"Give without the expectation of anything in return." –Jordan Harbinger
How does Shaquille O'Neal make important decisions? Find out at the end of the first half of the episode…
We kick off Round 2 with a few drinking stories from Jordan, both abroad, in the podcasting studio, and otherwise.
Jordan shares strategies for keeping in touch with "dormant ties" and your "layoff lifelines."
How do you stand out when someone shares big news? Respond in ways that are "above the fold"…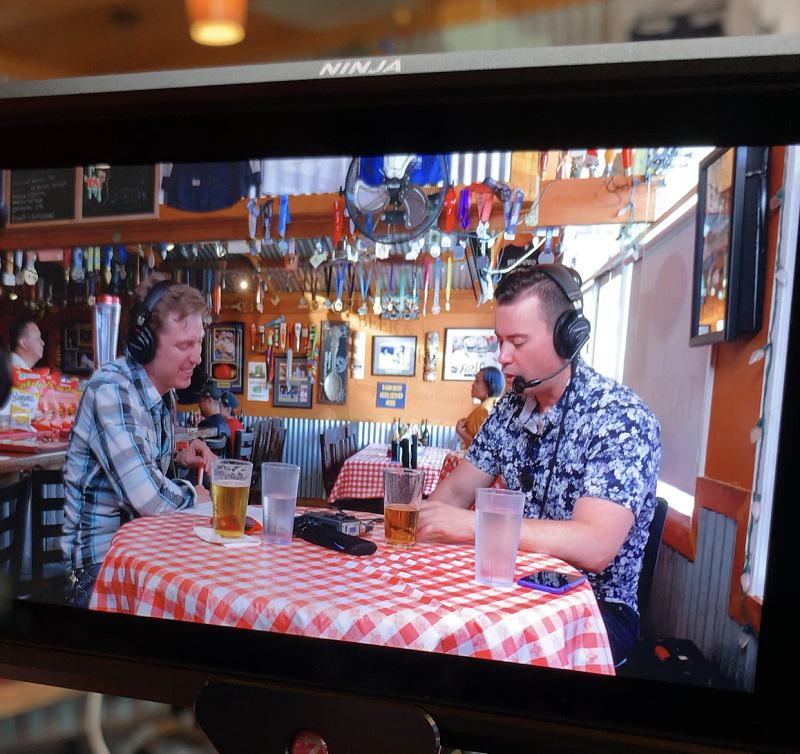 Drinks of the Show:
San Miguel – This is the trademark island lager of The Philippines. Light and refreshing.
Red Horse – Also brewed by San Miguel, this is an 8% strong lager that goes down easy and knocks you out! At the very least, it makes for a really interesting podcast episode…
Resources for When You're Sober:
6 Minute Networking – Jordan's free course is one of the most valuable, pragmatic resources on the internet on genuine and effective networking. This course holds you accountable with 12 missions plus practical exercises designed to strengthen your networking acumen over a 30-day period. You'll learn how to access your hidden network, connect you with captains of industry, ensure you're first in the running for that new job or promotion, keep you bringing value to the table, and allow you to confidently command any social situation.
Connect/Drink with Jordan:
You can find Jordon on both Instagram and Twitter at @JordanHarbinger.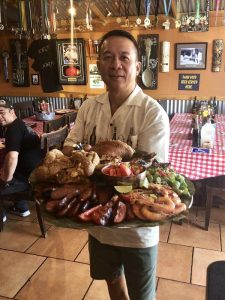 Visit Tapsilog Bistro:
Tapsilog Bistro is located at 819 W Hamilton Ave, Campbell, CA 95008. Restaurant hours are Tuesday through Friday 11am to 9pm, Saturdays 9am to 9pm, and Sundays 9am to 4pm. Closed Mondays.
Episode Sponsor:
Beer Cap Maps are the makers of the original decorative bottle cap map. Make sure to hear more about their story in Episode 5 (featuring Co-Founders Jesse Darley and Steve Lapham) and listen to this episode with Jordan Harbinger for an exclusive deal for Pubcast listeners.
Tortuga Backpacks are the makers of boutique travel backpacks that are perfect for any trip: functional enough for backpacking around Europe, classy enough for business. The Tortuga Outbreaker is my go-to pack for all of my travels. It's the max size luggage for the overhead bin so that I never need to check a bag (unless of course I'm travelling with beer!). You can hear more about their story from Co-Founder Fred Perrotta way back in Episode 2.