Podcast: Play in new window | Download
Subscribe: Apple Podcasts | Google Podcasts | Spotify | Stitcher | TuneIn | RSS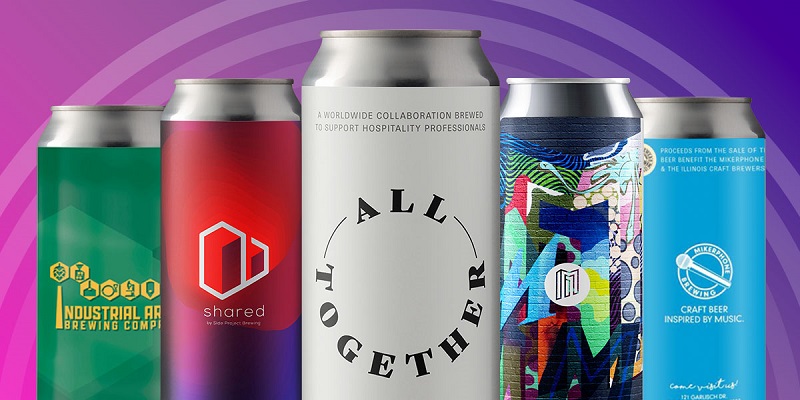 With taprooms closed to the public and keg sales down, it's no surprise that craft beer has been one of the industries most impacted by the current COVID-19 pandemic. While many breweries are still making ends meet through can sales and curbside pickup, there are more than a few ways that you can go above-and-beyond to support craft brewers during these challenging times. Here are 3 mainstream resources – as well as a bonus campaign – that will help you keep your favorite breweries afloat: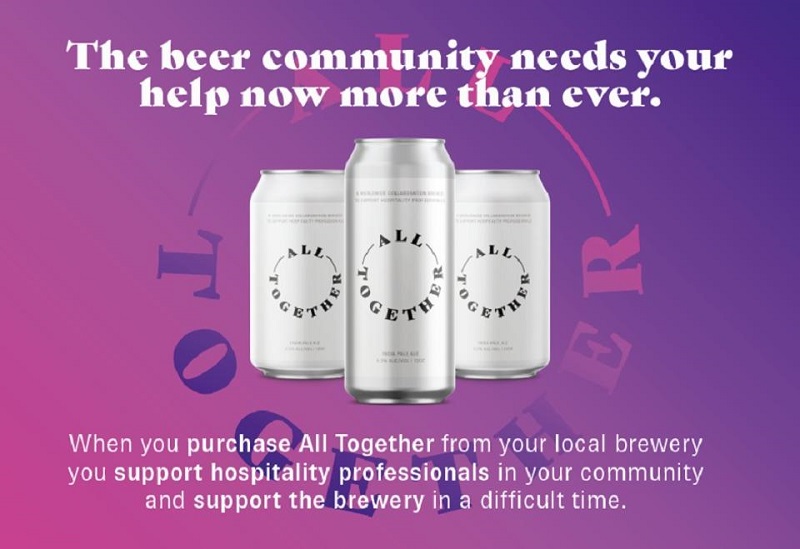 1. Buy a pack of 'All Together' from your local brewery
Started by Other Half Brewing out of Brooklyn, NY, All Together is a global, open-ended beer collaboration created to raise funds for brewery relief. Much like Sierra Nevada's Resilience IPA which raised over $15 million for Camp Fire relief in 2019, All Together has a similar mission, but a different cause.
Other Half's call-to-action to their beer industry peers is simple: "We ask that a portion of the proceeds go to supporting hospitality professionals in your community. The rest should go to keeping you in business to weather this storm."
The recipe and artwork are publicly available to any brewery that wants to participate. Cans from select breweries are already starting to hit the shelves. To date, 661 breweries across 41 states and 43 counties have chosen to participate. Head to AllTogether.Beer to see if a brewery near you is participating.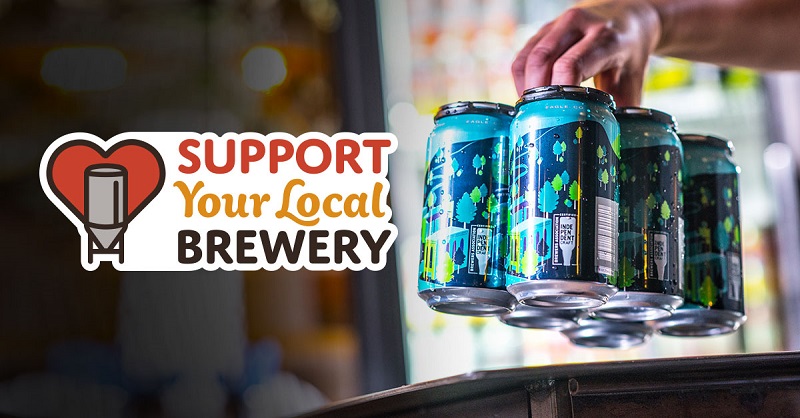 2. Check out CraftBeer.com's Nationwide List of To-Go Beer Options
The official blog of the Brewers Association has created a fantastic directory of breweries across the U.S. that are operating under impacted conditions. They'll tell you everything, including whether or not you need to place your order in advance, if food is also available, and if hours have been impacted. Check out the full directory here and pay your favorite brewery a visit ASAP.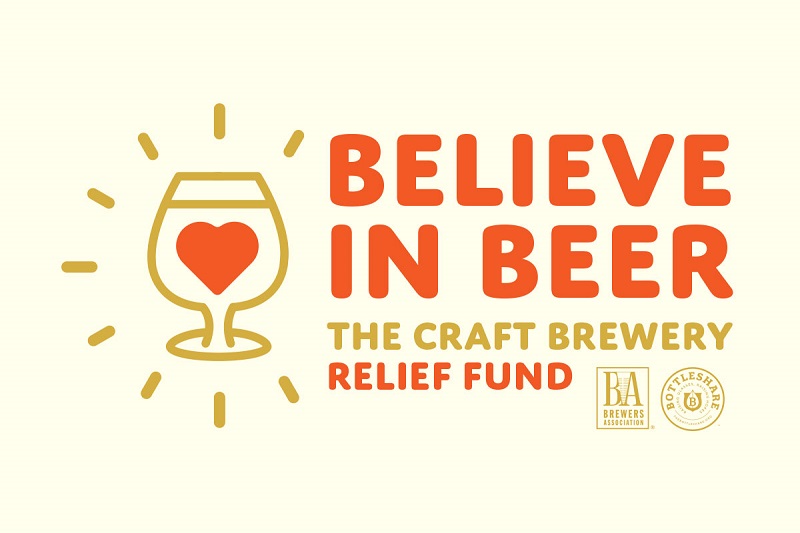 3. Donate to the 'Believe in Beer' Relief Fund
Bottleshare is an organization that's been around for two years which raises money to support beer industry workers and their families when they experience adversity outside of the workplace. This includes anything from putting food on the table or addressing emergency hardships.
Currently, they're teaming up with the Brewers Association on a $1 million 'Believe in Beer' Relief Fund. Relief funds will be available to breweries and state guilds that demonstrate immediate financial need due to COVID-19 and meet the outlined criteria. For beer lovers that would like to donate to the cause, you can visit their GoFundMe campaign page through May 17, 2020, and breweries and guilds that would like to apply for relief can do so here.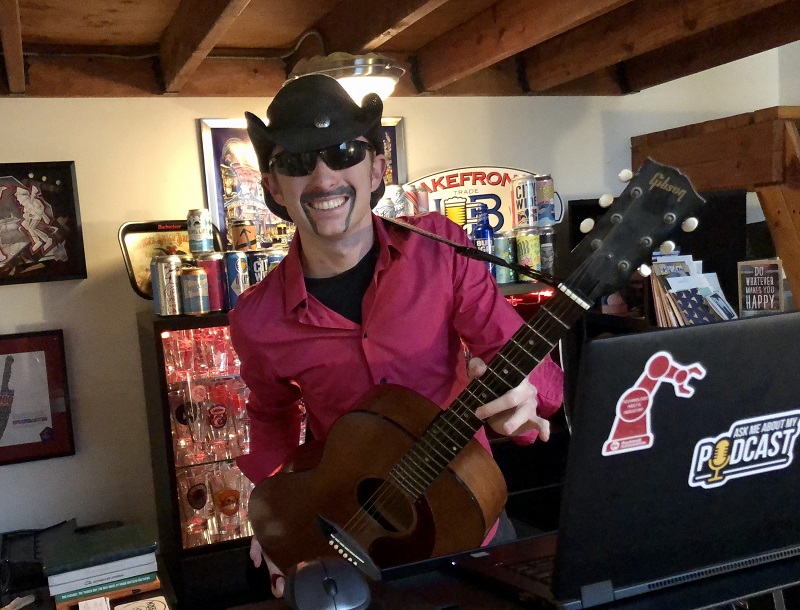 Bonus: Hire Joe Exotic to crash your next Zoom call
As the host of a global craft beer podcast, I figured I would do my part as well. I have started crashing Zoom calls – otherwise known as Zoombombing – dressed as Joe Exotic to raise funds for hospitality worker relief.
If it sounds crazy, it is, but it's certainly capitalizing on the 2 biggest trends of quarantine: constant Zoom calls, and a new-found obsession with exotic cats thanks to Netflix's Tiger King.
For $100, I will commandeer your Zoom call for approximately 5 minutes in character as Joe Exotic. This includes a bit of banter and a few one-liners in an Oklahoman accent, followed by a brief performance of "I Saw a Tiger." It'll turn your next virtual meeting into something truly memorable.
The campaign has already raised over $1,000 following call appearances at software companies, ad agencies, 40th birthday parties – even catholic high schools – just to name a few. You can reach out to schedule a performance via the GoFundMe page. All proceeds are being donated to The James Beard Foundation Food and Beverage Industry Relief Fund and the Craft Brewery Employee Assistance Relief Campaign (part of the Brewers Association's Drink Local Think Global mission).
---
Do you know other ways to support the craft beer industry during these crazy times? Let us know in the comments!