Podcast: Play in new window | Download
Subscribe: Apple Podcasts | Google Podcasts | Spotify | Stitcher | TuneIn | RSS
That's right, thirsty listeners! Pubcast Worldwide is now officially "Worldwide!" We travel to London, England for this episode for an impromptu afternoon at Brew By Numbers, a small-batch brewery right in the heart of London's "Bermondsey Beer Mile," where some of the city's heaviest-hitters in England's relatively new craft beer scene are located.
Brewer Tobias "Toby" Gash joins the conversation to help us compare the respective beer scenes in the U.S. and his home in the U.K., where the craft beer phenomenon is roughly 5-years-young. But don't let the age of the scene fool you…we tap into some delicious saisons and IPAs that could go up against North American beers any day of the week. Whether you're looking for something light or something juicy, Brew By Numbers has you covered. They're on-pace for producing more than 1 beer per week, and yes, they're counting (obviously).
Drinking Destination:
Located in the Bermondsey neighborhood of London, this area has become a bit of a craft beer mecca due to the cheap price of land and proximity to the city center. The brewery itself – along with many other shops – are housed under arches supporting an above railway. Most importantly, this brewery pumps out the beer by the numbers, and is on-average producing more than one new beer a week, designated by a number for the style and recipe.
Coaster Notes:
Brew By Numbers does just that: they number their beers rather than giving them names because they never make the same one twice! The first number is the style (IPA, Saison, etc.), and the second number is the individual recipe for that beer.
"The Bermondsey Beer Mile" is a stretch of breweries in London which include The Kernel, Partizan, Anspach & Hobday, and Fourpure Brewing Co.
The Kernel is often credited with the brewery that started the London craft beer boom back in 2012, and continues to keep production limited so that they can focus on their quality.
In its 3-and-a-half year run, Brew By Numbers has made over 200 beers, a pace that exceeds 1 new beer a week.
"Just 'MacGyver' it! It's the essence of craft." –Toby Gash
Of the 1,850 breweries throughout the U.K., many of them are still producing cask beers. But, the U.K. still has the U.S. beat on a per capita basis, with 24 breweries per every 1,000,000 people there, vs. 14 in the States.
One more round of U.K. beer name-dropping…Northern Monk, Buxton, and Magic Rock.
Drinks of the Show:
17|05 Table Saison – A lighter take on a traditional Saison, this is a very light, summery beer flavored with some lemon and black pepper
05|22 IPA – This particular IPA – brewed with Mosaic and Columbus hops – was juicy and could go up against any New England-style IPA brewed in the U.S. Also of high importance: it had a creamy mouth feel (see Episode 8 for inside joke).
Toby's Favorite Breweries in Bermondsey:
The Kernel – The godfather of London craft beer, even though the brewery is only 5 years old. Their beers are still considered some of the best in the London craft beer scene.
Fourpure Brewing Co. – Known for their consistency, they stick to a core group of beers that they do really well.
Partizan – The smallest brewery of the bunch, their beers are very much hand-crafted. They even brew beers from the 1850's…like, old-school recipes!
Resources for When You're Sober:
Google search "Bermondsey Beer Mile" on Google for self-guided brewery walks or organized tours. Saturday is the day to check out this area's 10+ breweries!
Connect/Drink with Brew By Numbers:
Follow Brew By Numbers on social media at @BrewByNumbers on Twitter, Instagram, and Facebook.
Visit Brew By Numbers:
Brew By Numbers is located at 79 Enid St, London SE16 3RA, UK. Brewery hours are 6pm to 10pm Fridays, and 11am to 8pm Saturdays.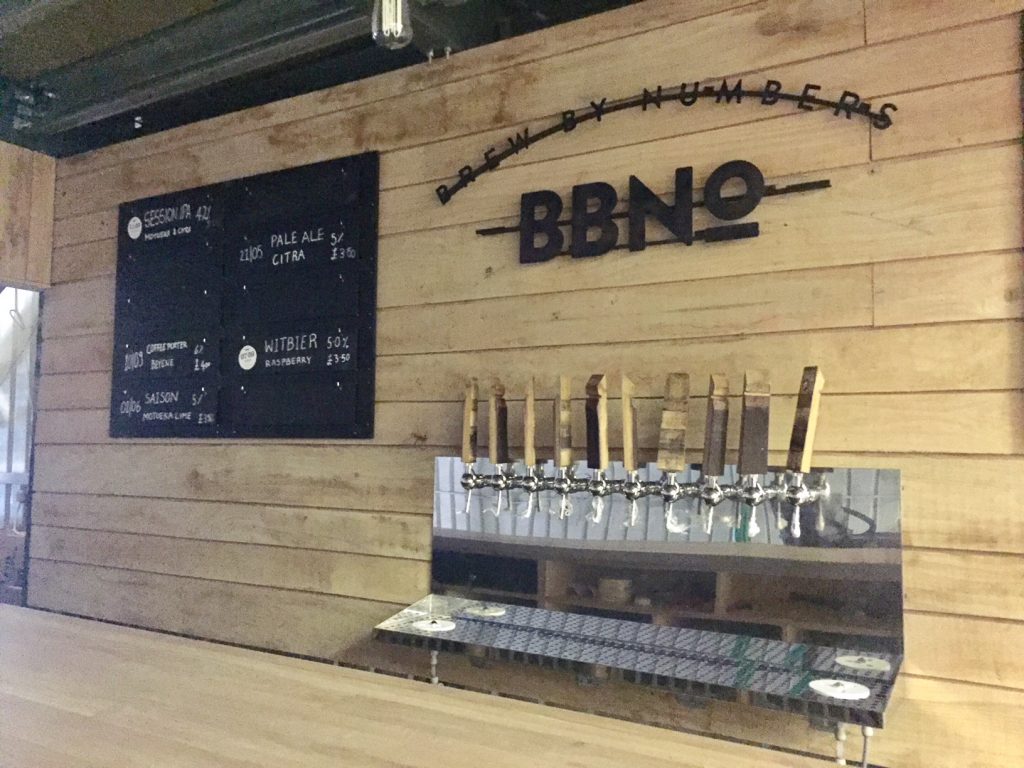 Music Credits:
"Party Foul" by Eternal Boy. Check out EternalBoyMusic.com for merch, tunes, and show dates.