Podcast: Play in new window | Download
Subscribe: Apple Podcasts | Google Podcasts | Spotify | Stitcher | TuneIn | RSS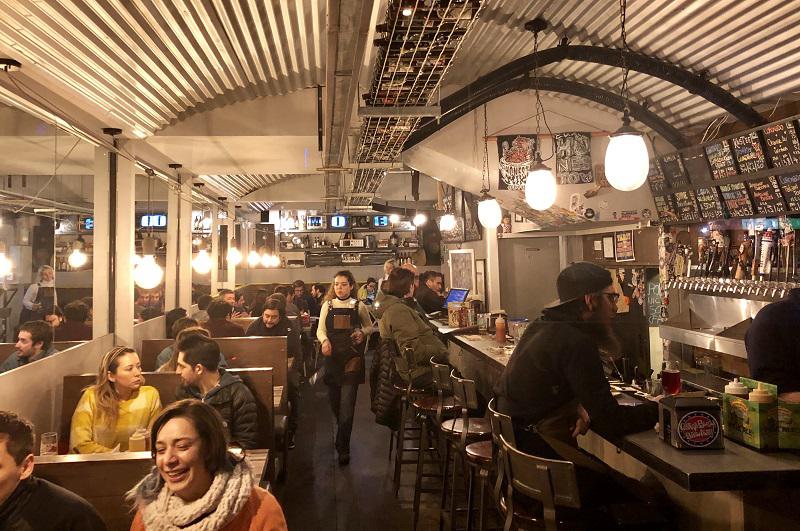 Chile might not be the first country that comes to mind when you're thinking of destinations with great craft beer, but in a relatively short period of time, Chile has come up as a country to watch in the global beer scene. From long-standing brands like Kunstmann to now-household names like Cerveceria Kross, Chile has made its mark on craft beer in the southern hemisphere, and Santiago is at the epicenter of that movement.
Should you find yourself in Chile's capital city, here are 5 craft beer bars in Santiago with plenty of local and international selections: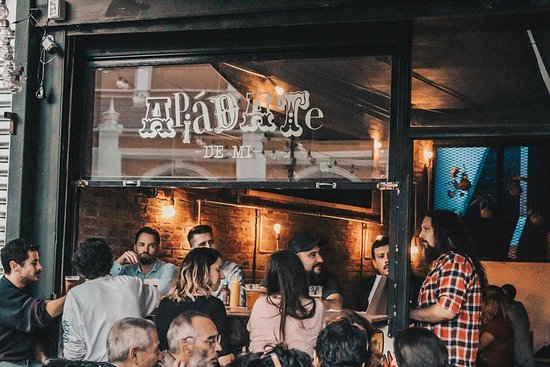 5. Apiádate De Mi
Dr Luis Middleton 1654, Providencia, Región Metropolitana, Chile
One of the newcomers to Santiago's beer if you're in Providencia, you'll definitely want to stop by here for a burger and a beer.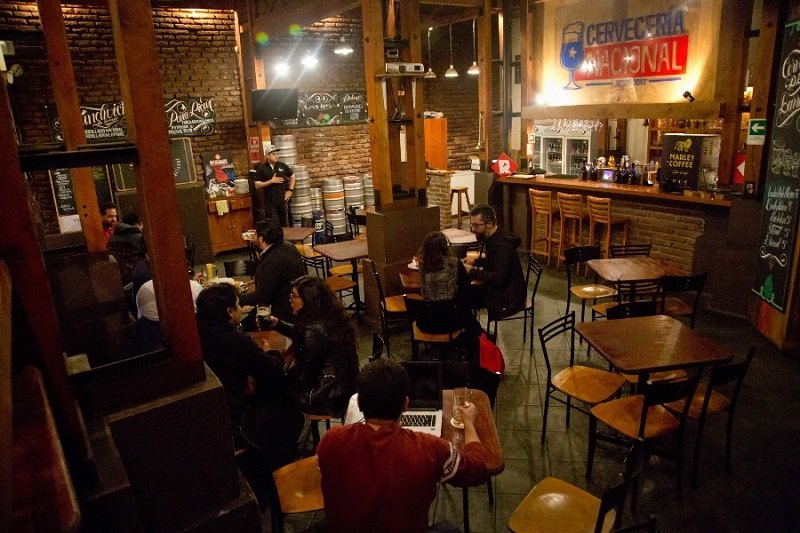 4. Cervecería Nacional
Compañía de Jesús 2858, Santiago, Región Metropolitana, Chile
In Barrio Brasil, Cerveceria Nacional has been serving up Chilean craft beers for awhile, and is one of the longest-standing beer bars in Santiago. It's a great spot to visit if you're checking out the city's Chilean barbecue joints in that area.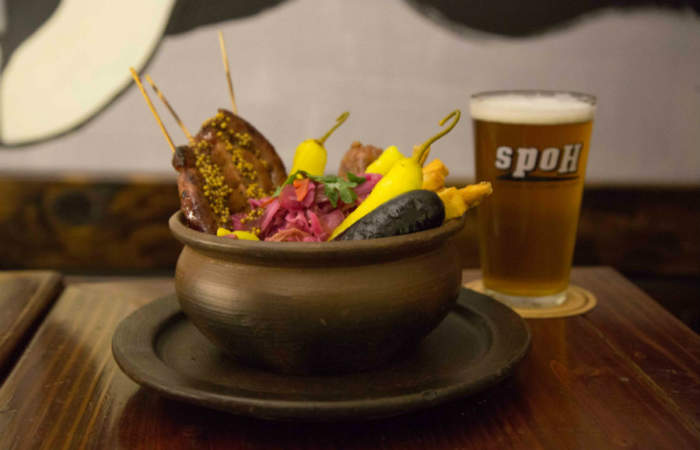 3. Bar SpoH
Padre Luis de Valdivia 328, Santiago, Región Metropolitana, Chile
Don't let the close quarters fool you. The space may be intimate, but the beer list is big. Come here to quench your thirst with IPAs of all shapes and sizes. Double, Triple, Black…you name it! If there's a style of IPA you like, there's a good chance it's on this menu. The food menu is nothing to skip over either.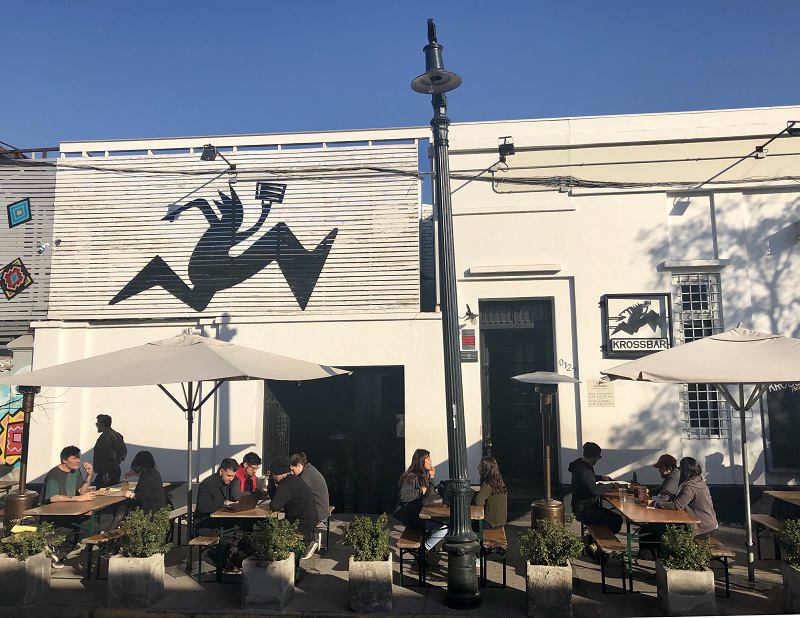 2. KrossBar Bellavista
Dardignac 127, Providencia, Región Metropolitana, Chile
While plenty of other craft breweries have cropped up in Chile since 2003, Cerveceria Kross is one of the O.G.'s of the country's now expansive craft beer scene. While there are 2 other KrossBar locations across Santiago, this one also gives you access to Santiago's vibrant Bellavista neighborhood and all of its nightlife.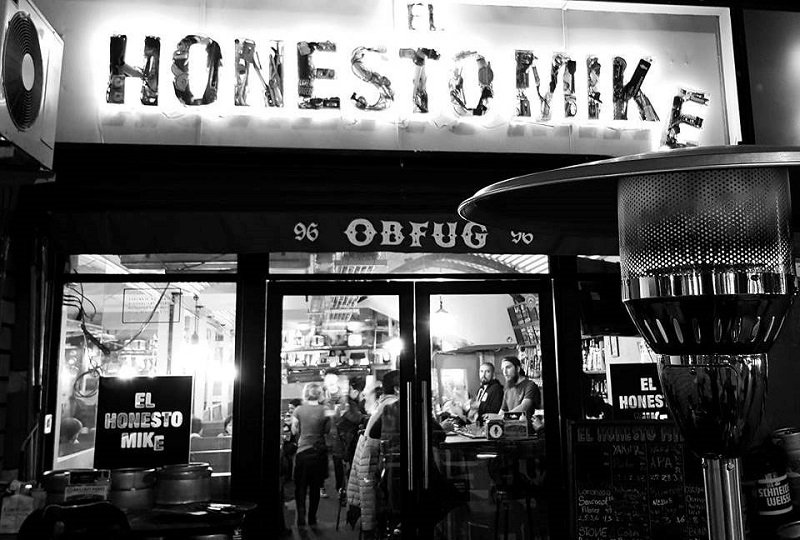 1. El Honesto Mike
Av. Los Leones 96, Providencia, Región Metropolitana, Chile
If you didn't know where you were and you stumbled into El Honesto Mike, you might think you were in California. The tap list is dominated by brews from the Golden State, their burgers are no joke, and the skate punk playlist rocks until close.
Located in Providencia, El Honesto Mike joined the Santiago beer scene after US expats Ben Wood and Perry Hirsch opened up the neighboring bottle shop, Beervana, in 2013. Since then, they've become one of the most highly recommended beer bars across the city, serving up incredible food and craft beers from the United States and across Chile. If you're in Santiago, make sure to pay these guys a visit right off of the Los Leones Metro stop, and in the meantime, tune into their episode of Pubcast Worldwide!