Podcast: Play in new window | Download
Subscribe: Apple Podcasts | Google Podcasts | Spotify | Stitcher | TuneIn | RSS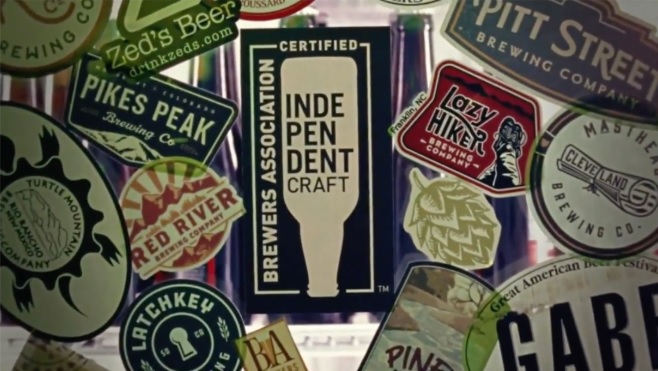 Did you know that 98 percent of today's 6,000+ (and counting) U.S. breweries are independent, but make up only 13 percent of the beer market by volume? Most don't. Which is why the Brewers Association introduced the Independent Craft Brewers Seal.
If you've paid attention to the packaging of the beers you've drank over the past year or so, you may have noticed an upside down beer bottle has made it's way on to many of the label of your favorite beer. If that's the case, congratulations! You are drinking a truly independent craft beer. And if you haven't paid attention yet, here's a quick video sample of the Brewers Association's "That's Independence You're Tasting" campaign, some fresh publicity that turns the freedom, rock n' roll, and mountain vibes up to 11, much like the Budweiser commercials did back in the day:
Dammit, now I need a beer…
So why is this important? Because in today's ever-consolidating beer market, it's becoming increasingly harder to tell when you're drinking a craft beer, or something that simply looks like a craft brew.
It all comes back to market share, something "macrobrewers" like Anheuser-Busch and Heineken have been losing in recent years. In an effort to regain their shrinking foothold in the market against craft brewers like Elysian Brewing, Wicked Weed, and Breckenridge Brewery in recent years, Anheuser-Busch has simply purchased these breweries (along with a long list of others acquired by 'big beer').
Sure it's just business, and acquisitions are a standard growth practice used across pretty much any industry; but for such an artisanal industry like beer, when a craft brewer gets purchased by organizations driven by revenues, operating margins, and cost-cutting, it sort of takes the "craft" out of the craft beer.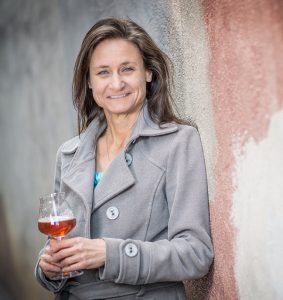 That's why Julia Herz and her team at the Brewers Association came up with the new Independent Craft Brewers Seal. Julia is the Craft Beer Program Director for the Brewers Association, and she is on a mission to make sure beer-drinkers "Seek The Seal" when they are looking for their next beverage.
In a recent Pubcast interview at the 2018 Great American Beer Festival, Julia shares why the Independent Craft Brewers Seal is so necessary in leveling the playing field:
"We want to see a balanced beer marketplace. When 98% of the breweries only have less than 13% of the beer share by volume, then we need to do some work to differentiate.

Things started to get murky a few years ago when 'big beer' started to acquire formerly independent breweries. You've got double-digits of numbers of breweries that have been acquired…and this is somewhat of a common model of big corporations buying out the small guys and gals to learn from them and absorb their brand mojo, but the bottom line is that we're not seeing transparency in the marketplace. You're not seeing from Constellation, Anheuser-Busch InBev, Molson Coors, Heineken, you're not seeing them put their names as the parent company of the brands that they've procured.

And so we flipped the script. Since they're not going to put their parent company name on those brands that were formerly independent, we're giving craft brewers the opportunity to say that 'We are independently owned.'"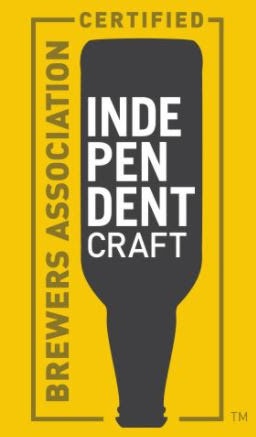 While the average beer drinker likely won't taste whether the beer they have is brewed by a large international brewery or the independent craft brewery that just opened in the revitalized warehouse district next door, the Seal is giving true craft breweries a differentiator against "big beer." While operating profitably is important for all breweries, big or small, it's certainly a nice tool that gives small businesses an even better opportunity to compete.
If you're looking for more information on the Independent Craft Brewers Seal, make sure to listen to the full episode with Julia where she shares all the details behind the seal, what it stands for, and why it's more important than ever for beer drinkers to #SeekTheSeal and support independent craft breweries.