Podcast: Play in new window | Download
Subscribe: Apple Podcasts | Google Podcasts | Spotify | Stitcher | TuneIn | RSS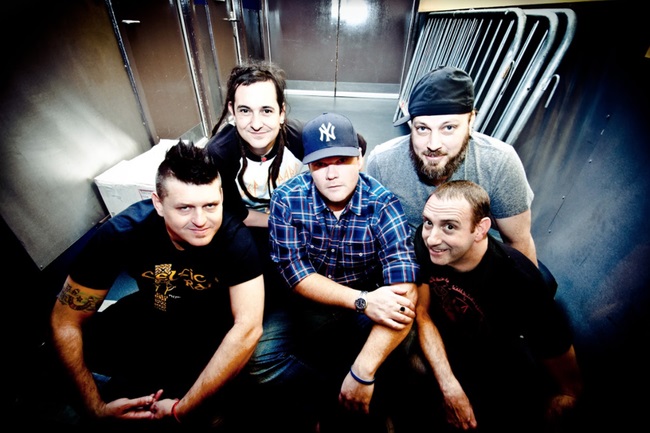 Less Than Jake is one of the biggest ska punk bands of all time, and they have been around the block and had a drink or two during their 25+ years of making music and touring the world.
We met up with Buddy and JR from Less Than Jake for a beverage and a conversation backstage before their set at the Scallywag! Craft Beer and Music Festival in San Diego, CA. In this episode, they share some thoughts on what it takes to remain creative and relevant as a musician, as well as a couple drinking stories that may or may not be at the expense of their band mates.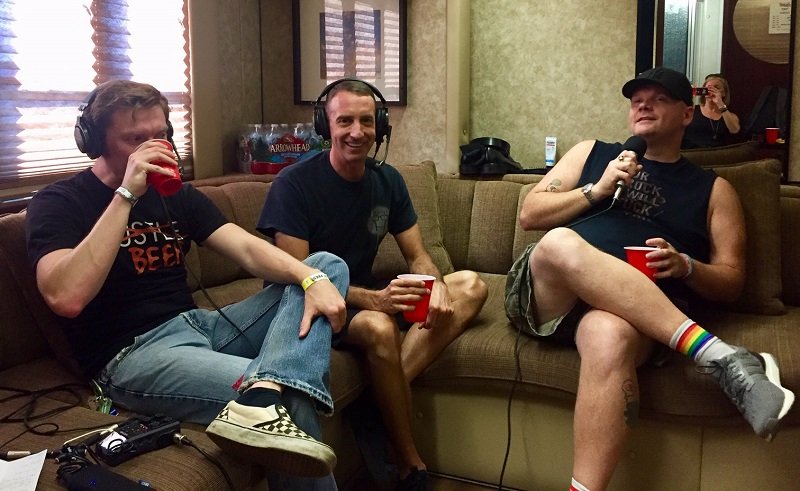 Drinking Destination:
Scallywag! Festival – San Diego, CA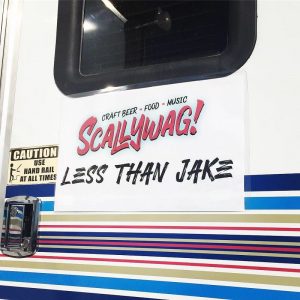 Last year, we wrote about "The Rise of the Craft Beer & Music Festival" and Scallywag! fits right into that trend. Pubcast Worldwide has provided media coverage of multiple craft beer & punk rock festivals run by Brew Ha Ha Productions – including last year's Punk In Drublic Festival – but this is the first time we've Pubcasted with the bands backstage. While there's plenty more to say about Scallywag! and the 40+ craft beer vendors that show up to pour for the 3 hours leading up to the concert,the destination for this interview is simple: Less Than Jake's trailer. That's it!
Coaster Notes: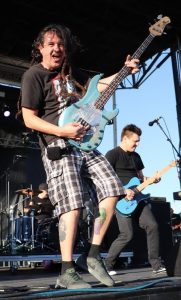 Peter "JR" Wasilewski and Buddy Schaub make up the horn section of Less Than Jake
Buddy is a "person of interest"
Less Than Jake once toured using an elaborate game show theme for their stage setup, and Buddy and JR discuss the details of that tour in the context of staying creative as a band over time
We talk about some of the band's favorite dive bars during their years of touring
JR is an Elk
All it takes to convince Lemmy to hang out with your band is a bottle of Maker's Mark…
Bassist Roger Lima makes for a beautiful Brazilian woman
Drinks of the Show:
Ska Brewing – This appropriately-named brewery is located in Durango, CO joined us backstage at the festival with a couple growlers of Rue B. Soho Lager and Modus Hoperandi IPA. Ska Brewing has been around since 1995, and is most recognizable by their checkered pinstripe-punk aesthetic.
Less Than Jake's Favorite Bars when Touring: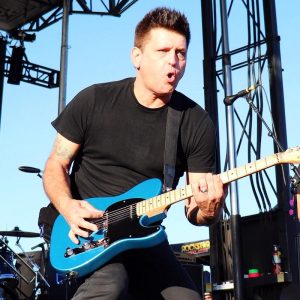 Big Hands Bar – Located in Manchester, UK, this is one of Guitarist/Lead Singer Chris Demakes' favorite dive bars
The Benevolent & Protective Order of the Elks – Apparently members of this fraternal organization receive excellent drink deals at Elks Lodges, and as JR likes to describe it "I am the member of the ultimate dive bar!"
Connect/Drink with Less Than Jake:
It's pretty easy to find Less Than Jake on the internet (just ask JR and Buddy!), and if you want to connect to them on social media,you can do it on Facebook, Instagram, or Twitter.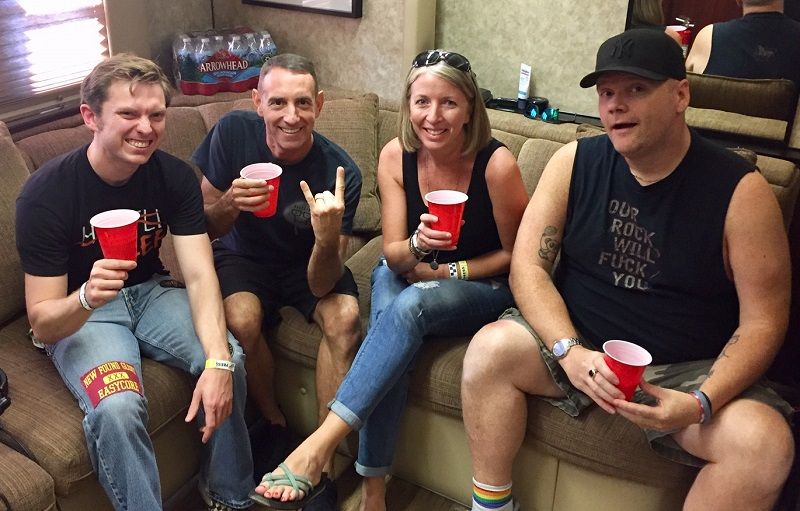 About Scallywag! Fest:
Now in its third year, Scallywag! has become a touring festival still run by Brew Ha Ha Productions. In 2018 the festival hit Denver, Austin, Boise, and Auburn/Seattle in addition to San Diego. Expect to see more big things from Scallywag! and Brew Ha Ha in 2019.
Music Credits:
"Plastic Cup Politics" by Less Than Jake. Obviously you cancheck them out at LessThanJake.com to see when they're coming to a city near you.