Podcast: Play in new window | Download
Subscribe: Apple Podcasts | Google Podcasts | Spotify | Stitcher | TuneIn | RSS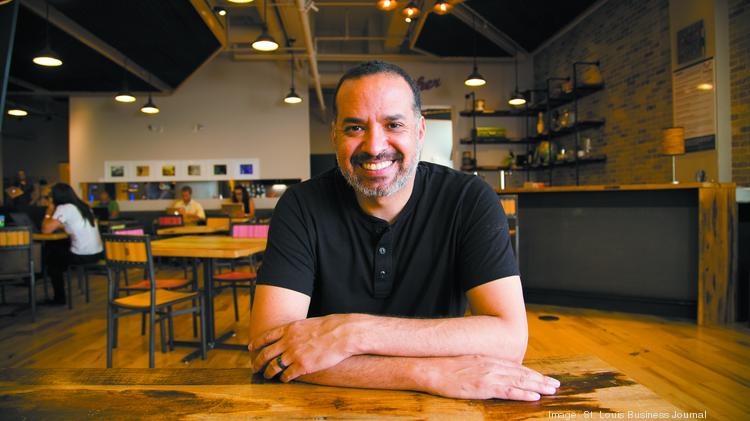 Travis Sheridan just might have the coolest job in the world. As the Executive Director of the Venture Café Global Institute, Travis travels the world helping to create collaborative innovation communities in cities like Sydney, Tokyo, Rotterdam, and Philadelphia. As a life-long hustler and connecter, it's pretty safe to say he's basically the Anthony Bourdain of startups and innovation.
Travis and I met up at The Scottish Arms in St. Louis, MO where we discussed what makes startup communities across the globe unique, the stories behind some of the craziest startup ideas Travis has encountered, and how "innovation is the process of improving the human condition." As a strong voice in the St. Louis community as well (don't forget to check out his own podcast Nothing Impossible), we dive into the St. Louis startup scene too, while obviously consuming a couple of St. Louis craft brews in the process.
Drinking Destination: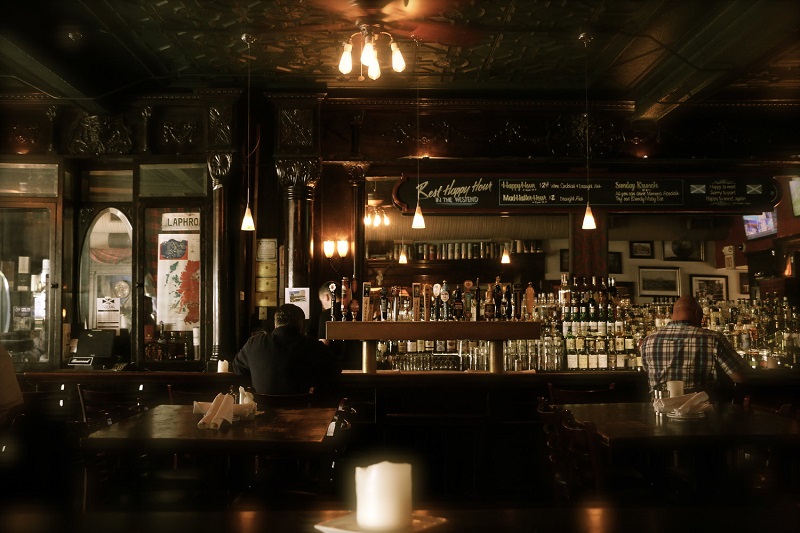 This Victorian-style pub is located in the heart of the Cortex Innovation District, and for 2+ decades it's been a watering hole for pints and Scottish fare in St. Louis' Central West End neighborhood. That shouldn't come as a surprise since owner Ally Nisbet hales from Aberdeen, Scotland, so if beer isn't your thing, you know you have an excellent Scotch list to fall back on as well.
Show Notes: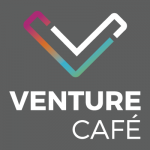 Travis kicks off with some background on how The Scottish Arms became the afterhours bar for the startup community in St. Louis thanks to its location in the Cortex Innovation District.
Most of Travis' career has been about designing communities like Venture Café. Venture Café fosters collaboration amongst the tech and startup communities in the cities where they operate. Every Thursday, they meet to take on topics in educational sessions ranging from "How to Hire/Fire a Co-Founder" to "How to Use Design Thinking Principles to Combat Gun Violence."
"Innovation is a process to improve the human condition." –Travis Sheridan
Travis got his start as a consultant in organization psychology, working with established organizations to identify – predominantly – leadership issues, before making a more fulfilling shift to serving startups.
We take some time to talk about St. Louis. The collaborative nature of St. Louis' startup scene was one of the key factors that drew Travis to relocate from California.
Travis shares his thoughts around failure, and whether it should be celebrated in the startup space.
With chapters of Venture Café in 10 cities (and counting) around the world ranging from Rotterdam to Tokyo, Travis and his team focus on creating startup communities with local flavor that fit the cultures of those cities.
We wrap up Round 1 with some of Travis' advice for entrepreneurs and solopreneurs.
Round 2 starts off with a story swap about allergies, drinking, and allergies mixed with drinking…
Travis talks about a couple of startup scenes that have surprised him around the world, and as we get into the "Tipsy Talk," we cover some of the craziest ideas Travis has encountered throughout his career.
We wrap up our interview with Travis sharing a story of one of his biggest career failures, and the upsides of being yourself.
And don't forget to check out Travis' new container house, the first of its kind in the City of St. Louis…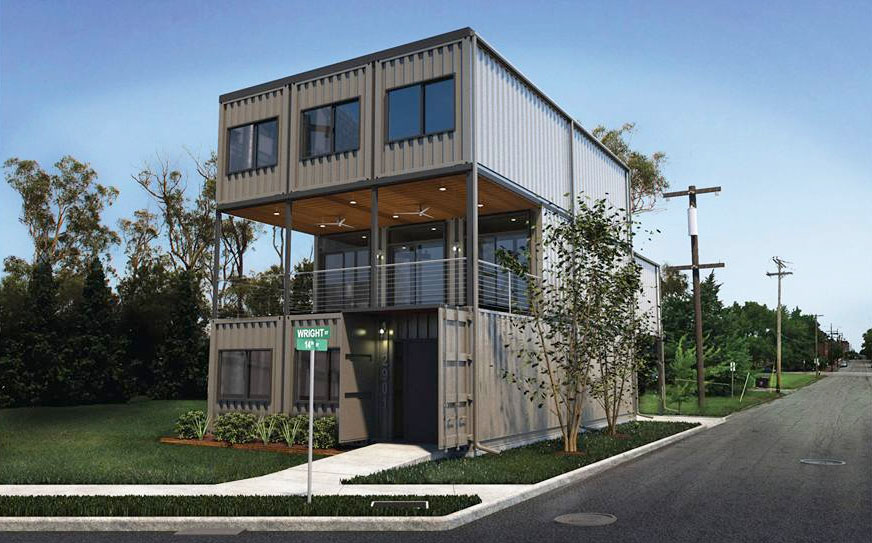 Drinks of the Show:
Blank and Tan – Travis' selection for Round 1. A beer cocktail made by layering a pale beer and a dark beer, traditionally Bass and Guinness respectively.
Civil Live American Brown – Civil Life was one of the original breweries to pop up in St. Louis after Anheuser-Busch was purchased by InBev in 2008. Their Brown Ale is basically their flagship beer.
Modern Brewery Black German Lager – Modern Brewery is another St. Louis-based brewery. While I'm still struggling to figure out if this is actually their Black IPA All Black, we'll just assume this is what Travis was drinking for Round 2…
Modern Brewery Citrapolis –Modern Brewery's flagship, Citra-hopped IPA.
Travis' Favorite Bars & Breweries in St. Louis:
Byrd & Barrel – Known as a gourmet fried chicken joint housed in a hip, converted Church's Chicken, Travis recommends this place for its Cauliflower Po' Boy, while your host confidently say that they have the best Fried Chicken Nugz in the world.
Juniper – A restaurant serving modern Southern cuisine also known for their cocktails.
Vicia – Also located in the Cortex Innovation Community, this place was recently voted as the number 2 restaurant in the United States. Go for the wine and seasonal, locally-raised cuisine.
Resources for When You're Sober:
Venture Café Global Institute – Venture Café is a global movement working to build stronger and more inclusive innovation ecosystems and accelerate and enhance the innovation process, in cities around the world. Venture Café is a network of independent nonprofits that offer high-touch programming, spaces, storytelling, and broad innovation engagement. They currently operate in 10 cities where they are well-known for their Thursday Night Gatherings, the largest gathering of entrepreneurs and innovators in the world that happens on a weekly basis.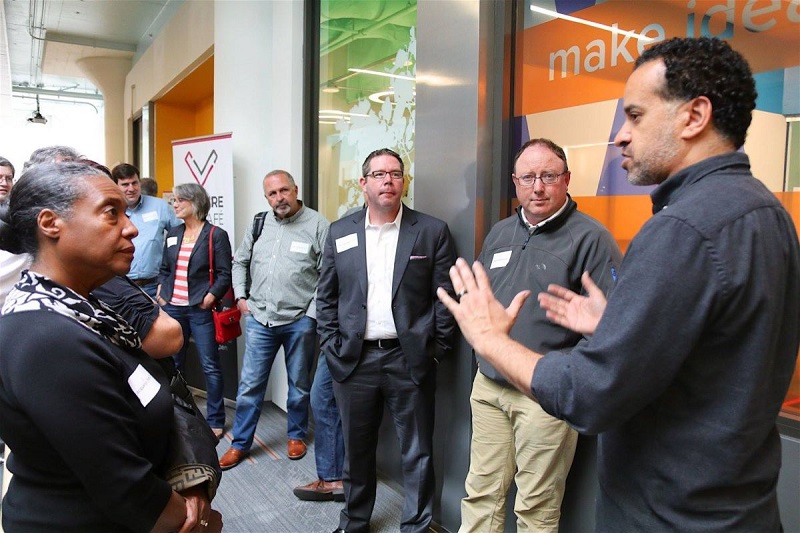 Connect/Drink with Travis:
You can find Travis at @TravisSheridan on both Twitter and Instagram.
Visit The Scottish Arms:
The Scottish Arms is located at 8 S Sarah St, St. Louis, MO 63108. Bar hours are 11am to 12am Monday through Friday, and 10am to 12am Saturday and Sunday.