Podcast: Play in new window | Download
Subscribe: Apple Podcasts | Google Podcasts | Spotify | Stitcher | TuneIn | RSS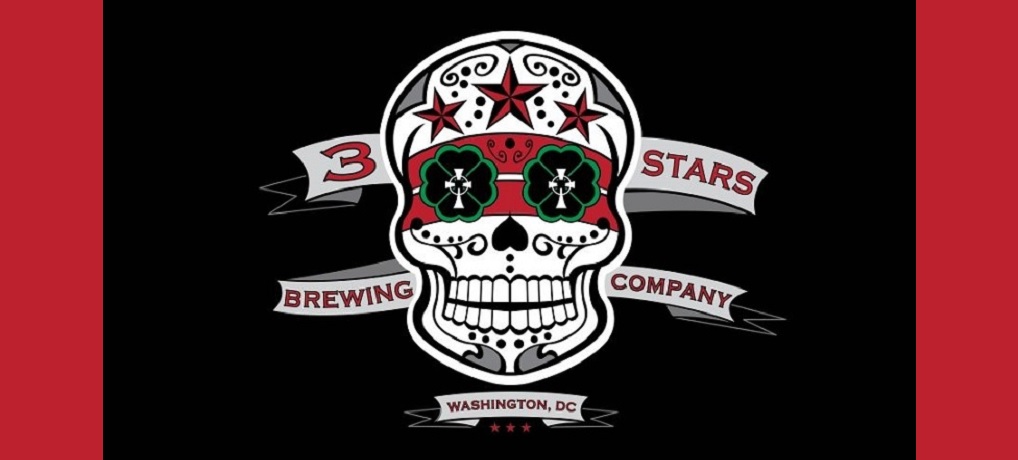 The Pubcast heads east! It's about time we give a nod to the U.S.' East Coast, and there's no better place to start than the nation's capital: Washington, D.C.
While "DC" might not immediately bring to mind thoughts of hazy IPAs, German-influenced lagers, or any style of beer for that matter, it's home to a young, agile beer scene that's full of personality.
In this first half of our "DC Beer Edition" of the Pubcast, Dave Coleman – Co-Founder of 3 Stars Brewing – and Phil Runco – a music-turned-beer writer for the online lifestyle magazine Brightest Young Things – walk us through the DC-area beer scene. We discuss breweries spanning from Dulles International Airport to Baltimore, and everything in between, while enjoying a couple fine samples while chatting inside of 3 Stars' "Urban Farmhouse" tasting room.
Coaster Notes:
Naming beers is one of the hardest things in the beer business. At 3 Stars Brewing, beer names have either special meaning, or absolutely no meaning at all.
Dave came up as a bartender before starting 3 Stars "I've been around the block a few times. I've had a couple beers…today."
Phil is a writer for DC's Brightest Young Things, and provides thorough coverage of the DC beer scene. Having focused mostly on music for the 7 years that he's been at BYT, he's approached the local beer scene in a similar way: getting to know the characters across local brewing with the same thoroughness and candor as he would a musician.
Dave gives us some history on DC's young beer scene. Like DC's transient population, until the first brewery in DC in 50+ years opened 6 years ago, people were ordering what they knew from home. Now, DC's relatively small size allows its brewers a lot of agility, and an ability to try a lot of new things.
Phil takes us on a "virtual brewery crawl" around the DC-Maryland-Virginia area, including 3 Stars, Ocelot, UNION Craft, DC Brau, Atlas Beer Works, and Hellbender as a small sample.
The DC beer scene has a lot of strong personalities, and as a result of its small size, patrons still have access to the brewers, people, and stories behind the beer.
Make sure to visit 3 Stars Brewing and their expanded tap room / event space. In the meantime, Dave will be drinking beer, and Phil will be writing about it.
Drinks of the Show:
Nerf Guns – An imperial stout brewed with cinnamon sticks and vanilla beans. A perfect way to kick off the show on a cold winter day in DC
Sour Death Ballz – A barrel-aged sour blend brewed right in the "Funkerdome," it's a tart one that uses the lacto souring bacteria (Dave's fav). And, the name is inspired by a YouTube video…
Some of Phil's Favorite Breweries in the Greater DMV Area:
Episode Sponsor:
Beer Cap Maps are the makers of the original decorative bottle cap map. Make sure to hear more about their story in Episode 5 (featuring co-founders Jesse Darley and Steve Lapham) and listen to this DC episode for an exclusive deal for Pubcast listeners.
Music Credits:
"We Get Lit" by Young Futura. Check them out at YoungFutura.com.