Podcast: Play in new window | Download
Subscribe: Apple Podcasts | Google Podcasts | Spotify | Stitcher | TuneIn | RSS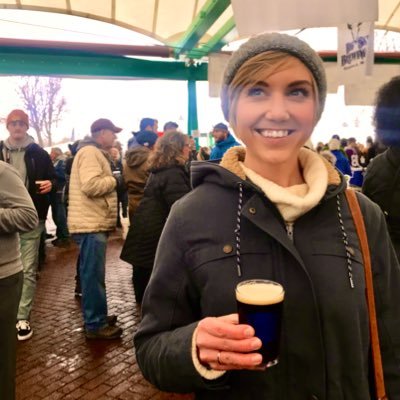 Kate Bernot is a wordsmith for the hungry and intoxicated i.e. she's one of the best voices you'll find in today's beer media landscape. As a journalism major and certified beer judge, Kate has all the right credentials to be the beer editor at The Takeout, but it's her storytelling abilities that have set her apart for a decade as a food & beverage writer.
Kate and I met up while we were attending the Beer Now Conference in Great Falls, MT where we were able to take a quick break for a pint and a conversation at an unsuspecting Montana craft beer bar called The Stein Haus. We cover everything from tips for aspiring beer writers to inclusion in the beer industry in this discussion, but if you're just here for the beers, never fear! Kate fills us in on some of the kitschiest bars and breweries across Montana, including an establishment where live mermaid shows come with your beverage.
Drinking Destination: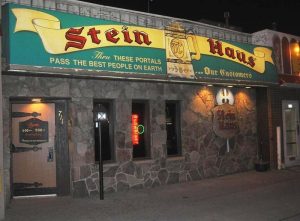 A nondescript Montana bar from the outside, The Stein Haus is a mecca for craft beer in Great Falls. With a long list of Montana craft beers, look no further than this bar for a sampling of and IPAs, Scotch ales, and plenty of malt-driven beers from across The Treasure State.
Show Notes:
Stein Haus doesn't have enough taxidermy on the walls to be a true Montana bar, but it still works.
Kate was the beer editor at DRAFT Magazine, an every-other-month print beer publication. The Takeout is a spinoff of The Onion's A.V. Club (based in Chicago) and where Kate currently serves as associate editor.
After getting a journalism degree, Kate worked her way up through the ranks in Chicago and quickly got into beer writing before moving to DRAFT and getting certified as a beer judge.
Working in the restaurant industry made Kate realize that every beverage has its story. Kate shares one of her own featuring a brew from Middle Brow Brewing in Chicago.
Beer knowledge can be learned. Writing and storytelling is harder. Kate provides practical advice on beer writing.
We talk about inclusion in the beer world, and how allies and minorities can continue work together to give everyone an equal voice in craft beer.
Kate shares a very recent drinking story about Great Falls' infamous Sip 'n Dip Lounge inside of the O'Hare Motor Inn.
Montana is a very malt-focused state, and their beer reflects that.
Kate takes us on brewery crawl of Montana, including Mountains Walking in Bozeman, Uberbrew in Billings, Neptune's in Livingston. Don't forget to visit Chico or Quinn's Hot Springs while you're at it, and make sure to bring a good craft beer with you.
Kate and I wrap up the interview discussing some of the beer cities that are at the top of our bucket lists.
Drinks of the Show: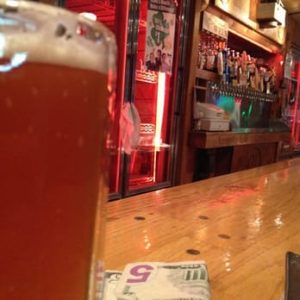 Miner's Gold Hefeweizen – An award-winning hefeweizen from Helena's Lewis & Clark Brewing, which won Small Brewing Company of the Year at the 2018 GABF awards
Made Mile Cream Ale – From Bridger Brewin, I ordered this cucumber cream ale not knowing it was a cucumber-flavored beer. Oh well.
Kate's Favorite Breweries in Montana:
Mountains Walking Brewery – Bozeman is the best spot for wild ales in Montana, and Mountains Walking has one of the better mixed culture programs in the area
Uberbrew – Located in Billings with plenty of good hoppy beers, as well as their CANU Recreational Cream Ale
Neptune's Brewery – A brewery and sushi restaurant located in Livingston en route to Yellowstone, their large fish tank is a key part of the ambiance
Resources for When You're Sober:
The Takeout – The A.V. Club's food and pop culture website with serious-yet-humorous takes on the culinary world (you definitely don't want to miss their celebrity-driven "Is a Hot Dog a Sandwich?" column). In addition to her regular contributions, Kate runs a column called "Ask Kate About Beer," and you can submit your questions via email at beer@thetakeout.com.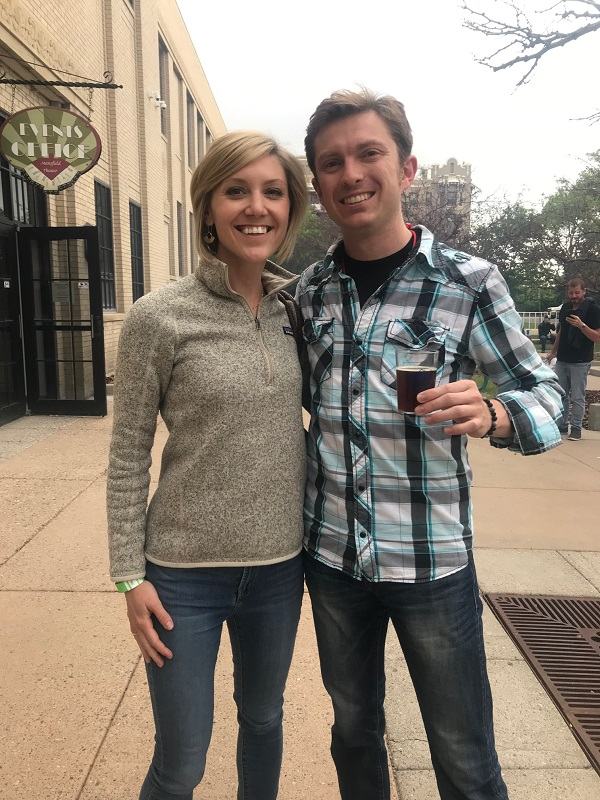 Connect/Drink with Kate:
You can find Kate on Twitter at @kbernot, or read up on her latest beer musings at The Takeout.
Visit Stein Haus:
Stein Haus is located at 711 1st Ave N, Great Falls, MT 59401. Bar hours are 11am to 2am every day.